ciencia
ciencia (spanish) noun; science or knowledge
Retin8: your answer to a sustainable Retinol
Retin8 provides a natural and gentle substitute that mimics the activity of retinol, without the harsh side effects. The hero ingredient Stevisse™ is an organic extract derived from the stevia plant, which has traditionally been used not only as a sweetener, but also as a skin healing, smoothing and wrinkle diminishing remedy.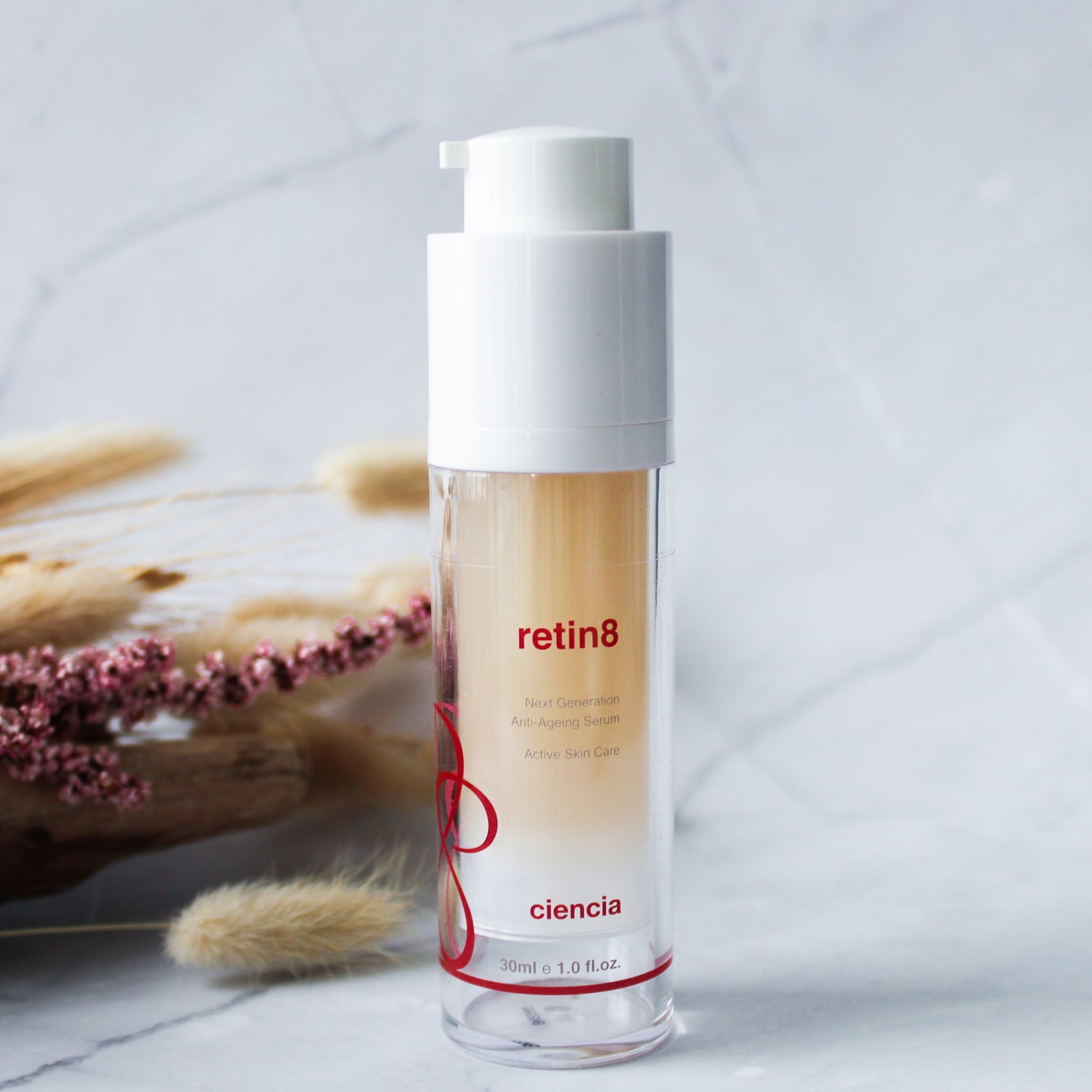 Key Benefits
Helps to promote cellular resistance to oxidative stress
Suitable for use during pregnancy and breastfeeding
Helps to prevent the degradation of essential extracellular matrix (ECM) proteins
Provides the skin with deep hydration
Fragrance free 
Retin8 30mls
Regular price
$129.00 AUD
Regular price
Sale price
$129.00 AUD
Unit price
per
Sale
Sold out
Share
View full details
Exeler8
Powered by the Argireline® Amplified Peptide.
Targeted treatment for fine lines and wrinkles
Can help to improve skin firmness and elasticity
Can help recover the skins appearance after facial expressions
Provides the skin with deeper hydration compared to Hyaluronic Acid 
Fragrance free
Buy it now
Collagen8 6th Generation
Powered by a combination of potent peptides.
Helps to plump and hydrate the skin more potently than using Hyaluronic Acid
Helps to improve the comfort of sensitive skin, relieving tingling and itching
Helps to transport water through the skin
Helps to fight against oxidative stress, can offer a triple protection effect by capturing and eliminating free radicals in the skin
Can act globally, on all stages of the collagen lifecycle
Fragrance free
Buy it now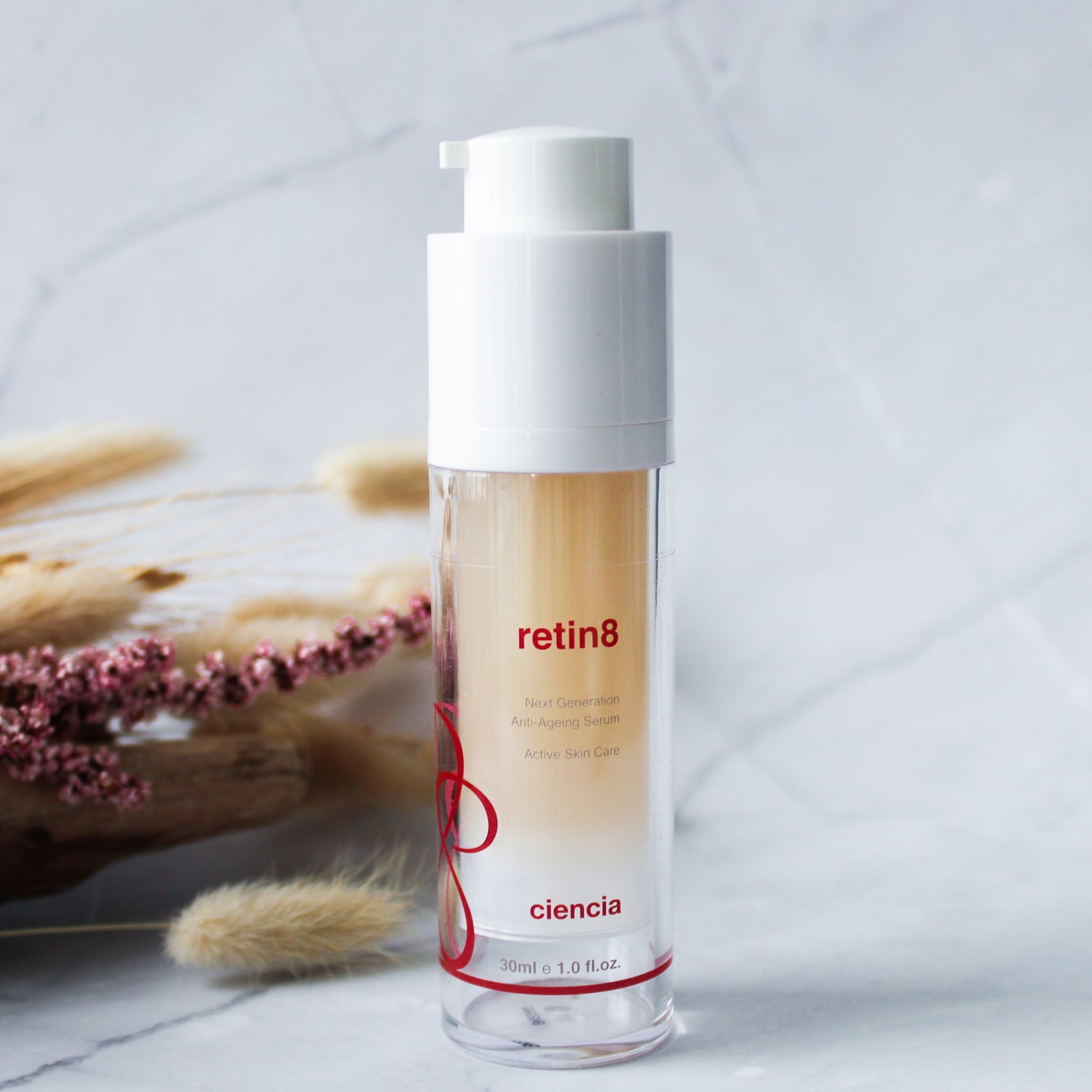 Our collaboration with world-leading skin laboratory: Lipotec™
Thanks to our suppliers, world-leading skin laboratory Lioptec™, we have a significant scientific advantage that sets us apart in the beauty industry.
Learn More
Award Winning Skincare

Formulated & Made in Australia

Peptide Packed Formulations

Vegan & Cruelty Free

No Nasties

Free Shipping Australia Wide
The Proof Is In The Peptides
Peptides are a sequence of amino-chains. They bio-mimic the skin's own natural function for more efficient penetration and more effective skin results. They are widely considered one of the most innovative anti-aging ingredients in recent years.
Let customers speak for us